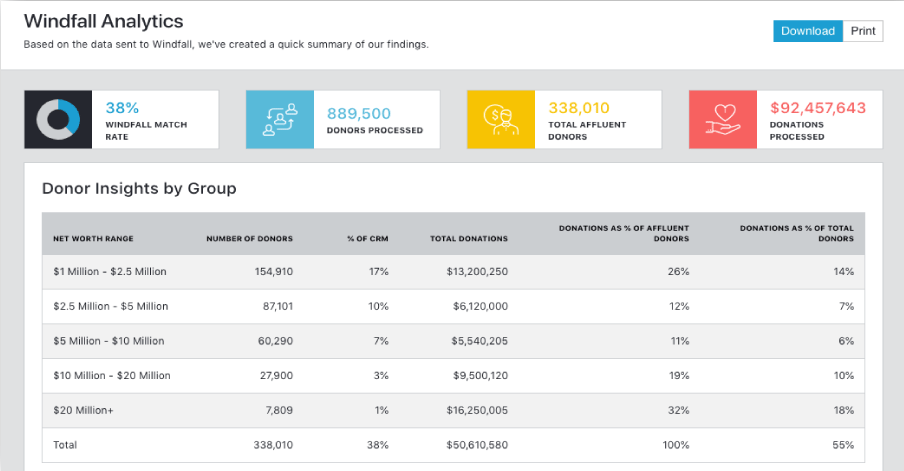 DO YOU KNOW WHO YOUR NEXT DONOR IS? WE DO
Windfall will connect to your CRM and match to your records (both prospects and donors). Based on our proprietary dataset, we leverage several different algorithms to ensure we provide you with the most robust match. The end result is that you get a full view of the wealth in your database.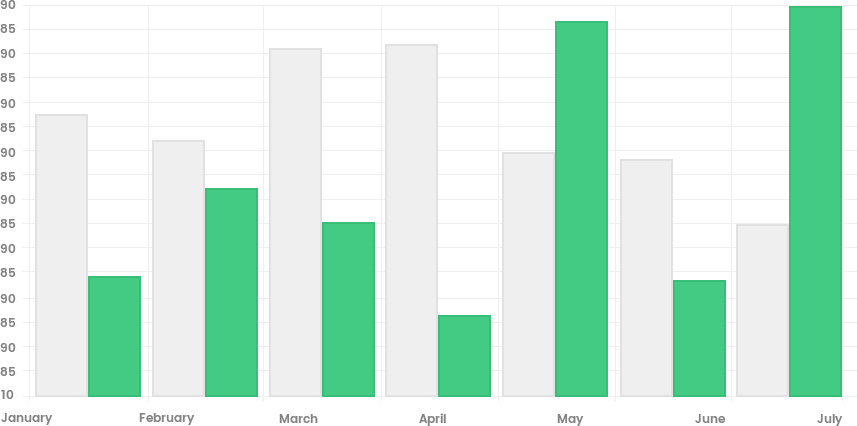 ABOUT THE PROCESS
Precise Net Worth Data
While we aggregate the data for your analytics, Windfall touts precise net worth value instead of scores or ranges. This enables your team to better identify, understand, and engage affluent donors.
---

No Hidden Fees
Windfall's Wealth Analytics is completely free -- there is no obligation to purchase our service. Although we'd love for you to join our 1,000+ customers across the country!
---

Secure Syncs
Windfall prioritizes the privacy, security, and confidentiality of all customer data. We have a SOC 2, Type 2, which is a leading security standard that is reviewed annually.